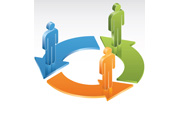 COMPREHENSIVE
TRANSITION PROCESS
At Rockledge, we design and implement effective strategies for individual properties and create solutions for entire portfolios. When you hire Rockledge property management, we make every effort to ensure a smooth, seamless transition and immediately complete a thorough property evaluation to identify strengths and weaknesses and to chart a strategy. Our transition process involves a thorough review of leases, historical collections, financial records, ongoing contracts, vendor history, supplier costs, insurance coverage, staffing resources and capital improvements.
Learn More
CUSTOMIZED PROPERTY ACTION PLAN
Our observations and conclusions will become the foundation for a customized asset-specific action plan that is presented to the client. This plan will outline short and longer-term recommendations and is designed to optimize asset value. We will set goals that are designed to promote income generation, expense management, streamlined operations, enhanced information management, timely reporting, and more effective staffing.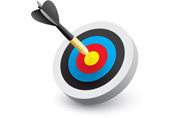 STRATEGIC GOALS TO
OPTIMIZE VALUE
Our capital improvement plan, which is updated periodically, will identify, anticipate, evaluate and prioritize the short- and long-term needs for a building. We routinely analyze "micro" items like income and expenses, and then step back to evaluate "macro" objectives designed to best position a property in today's continuously changing and highly competitive marketplace. Together, these strategic efforts are designed to maximize property income and value while balancing tenant needs with ownership objectives. Since time is valuable, we strive to achieve all property-specific goals so that our clients can concentrate their efforts on making high-level strategic decisions related to asset allocation, refinancing, conversion or disposition.
Learn More