Marc J. Watkins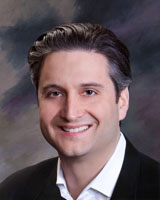 Marc J. Watkins is Founder and CEO of Rockledge Ventures, LLC, a diversified real estate investment and management firm. Previously he was Head of Acquisitions for Delshah Capital, LLC, a New York City based real estate with an aggregate portfolio in excess of $500 million.
Prior to Delshah, Mr. Watkins was Vice President and Head of Deal Origination at THOR Equities, where he was responsible for identifying acquisition opportunities and investing capital for the firm's Urban Property Fund, its primary investment vehicle. Mr. Watkins and his team were responsible for originating over $500 million of deal flow acquired by the firm over a 4-year period.
Prior to joining THOR, Mr. Watkins played a key role in the IPO of NorthStar Realty Finance Corp., a REIT that invests in subordinate real estate mortgages, originates and manages collateralized debt obligations (CDO), and owns and acquires net-leased properties. Mr. Watkins previously worked at Summit Partners, a top tier private equity firm, where he was personally responsible for sourcing deals that created over $145 million in profits to the firm's limited partners. Mr. Watkins spent the early part of his career in investment banking at Salomon Smith Barney, where he participated in over $1.1 billion of public offerings and M&A transactions.
Mr. Watkins earned an MBA with honors from Columbia Business School with a concentration in real estate finance and development. He is also an alumnus of the Harvard Graduate School of Design, where he studied real estate. In addition, he holds a BA from Cornell University. Mr. Watkins is a Licensed Real Estate Broker in NY and NJ. He is also appointed as a property manager by the New York State Office of Court Administration Guardian Fiduciary Services.
Mr. Watkins is a member of the Institute of Real Estate Management (IREM), the National Association of Realtors (NAR), the National Association of Residential Property Managers (NARPM), the Urban Land Institute (ULI), and the International Council of Shopping Centers (ICSC) where he was a former Keynote Speaker. Mr. Watkins was previously President of Student Agencies, Inc., the oldest independent, student-run corporation in the United States. Mr. Watkins was a marathoner and an Olympic distance triathlete. His greatest achievement is being a proud dad of two children: David and Annabelle.