The Rockledge leasing department ensures that leases are renewed at maximum rent on a timely basis and that vacancy rates at our client's properties are minimized. We strive to cultivate successful tenant relationships such that all space achieves or exceeds current market terms. We track occupancy levels, amenities, rental rates and concessions, and then develop a comprehensive action plan tailored for each property. This strategy is of mutual benefit to owners and tenants and advances the central business goal of increasing asset value.
Performance-Driven Leasing Plans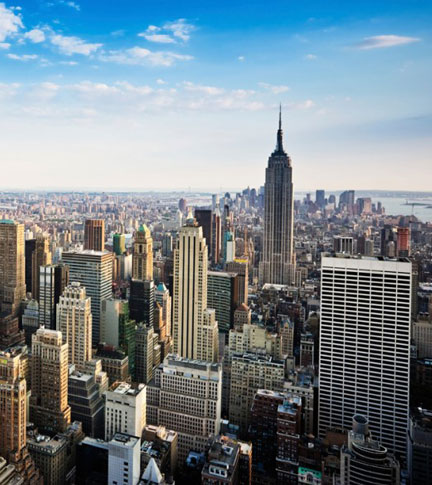 Our resources, experience, market knowledge and commitment to creating performance-driven leasing plans ensure that we provide the highest level of service to our clients. We actively maintain strong relationships with all major brokerage and leasing firms so that all appropriate prospects are presented to Rockledge managed properties. We market vacancies to potential tenants, negotiate rental terms and conditions, prepare leases in conjunction with building counsel, and coordinate with city agencies if relevant.
Multi-Family Leasing
As many of our clients own multi-family properties, we have developed an expertise in multi-family leasing. As units are vacated, we swiftly oversee cost effective renovations required to re-tenant the apartments at the highest rent possible. Since it is expensive and time consuming to address difficult tenants and those with poor payment history, we are especially diligent in our up-front tenant qualification process. We are careful to comply with all mandated rules and regulations set forth by city agencies, especially in the case of rent controlled or stabilized apartments and/or where tenants are on a Section 8 subsidy like NYCHA and HPD.
Thorough Tenant Screening Process
We carefully screen every apartment application by reviewing an applicant's credit and housing court records, conducting a background check, verifying with current and prior landlords, calling references, verifying employment, and carefully reviewing financial documents. Every applicant must be personally interviewed and approved by the Property Manager. This thorough screening process elevates the quality of the tenancy, secures qualified tenants, improves the building environment, and enhances cash flow and asset value.
Focus on Top Line Growth and Long Term Value
Our careful attention to detail maximizes the long-term benefit of each lease and positively contributes to the bottom line of every property. We craft an individual leasing strategy that meets the objectives of our clients, whether it is to increase retention rates, fill vacancies, complete tenant buyouts, or simply to increase operational and financial efficiency by filling apartment turnovers with minimal downtime. Our leasing efforts ultimately enhance long-term value for our clients and represent a key component of our property management service offering.